PREMIUM SPIRITS
GREAT FOR BEGINNERS
MICRODOSE
New to cannabis? Ease into a light, bright buzz with 2mg of THC and CBD per serving.
33mg THC / 33mg CBD per bottle
$60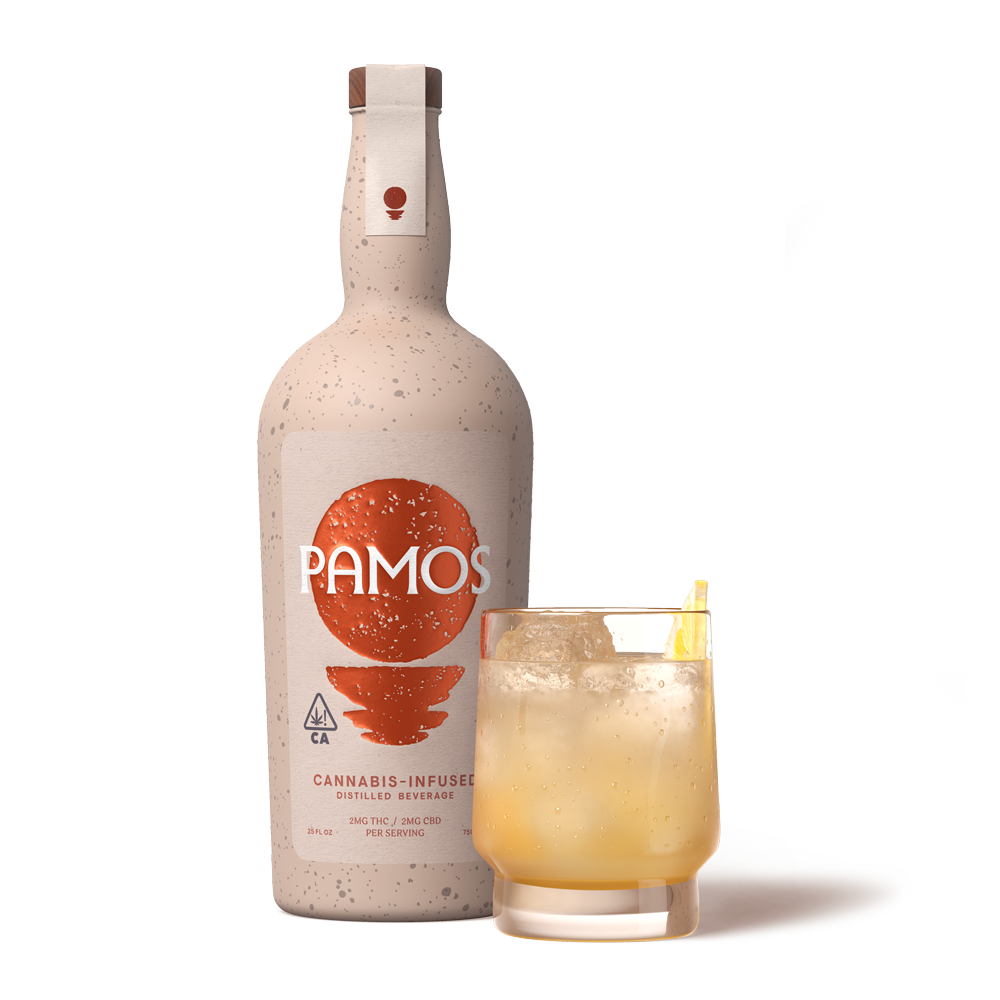 PREMIUM SPIRITS
OUR MOST POPULAR
LOW-DOSE
With 6mg of THC and 2 CBD per serving, our low dose spirit has a higher concentration of THC and is ideal for those looking for something stronger.
100mg THC / 33mg CBD per bottle
$65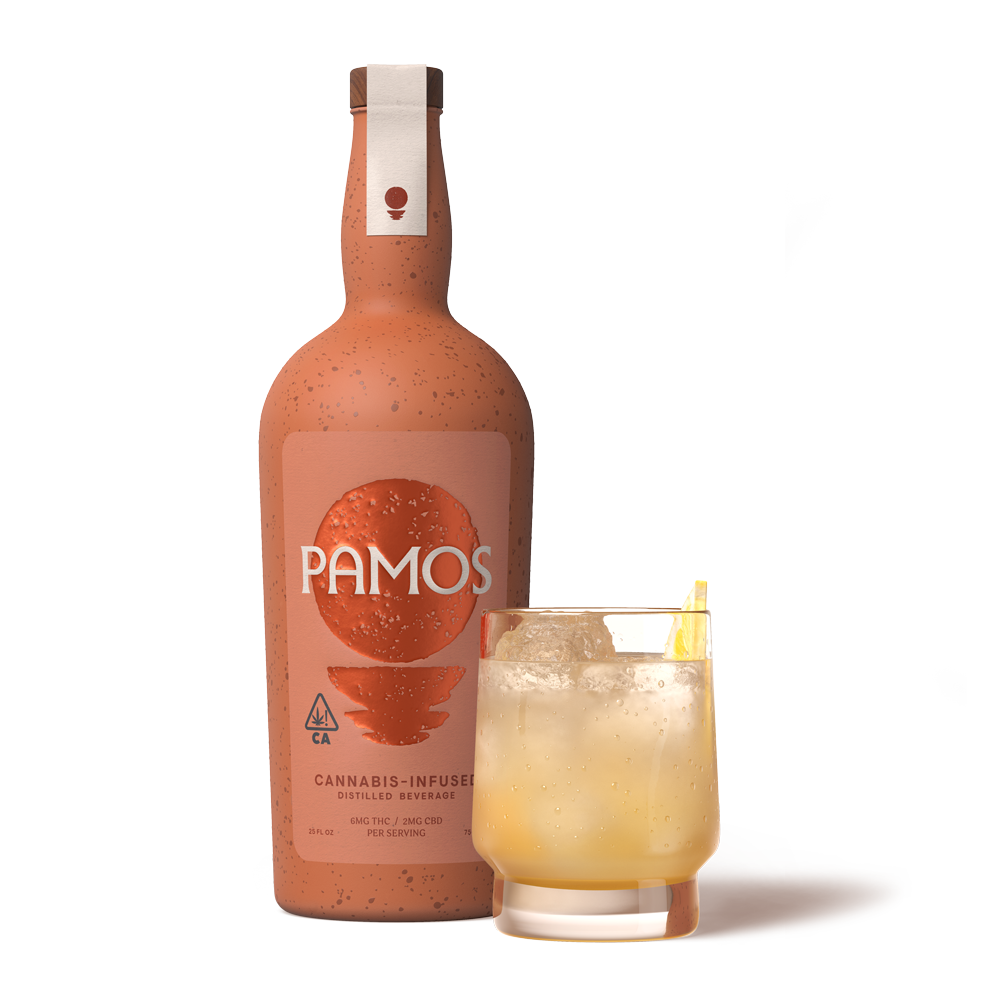 CRAFT COCKTAILS
PEACH & GUAVA
BELLINI
Get ready for a good time in no time. Pamos ready-to-drink cocktails are convenient enough for the couch and classy enough for the country club. Just pour over ice, garnish, and go.
6mg THC / 2mg CBD per bottle
$11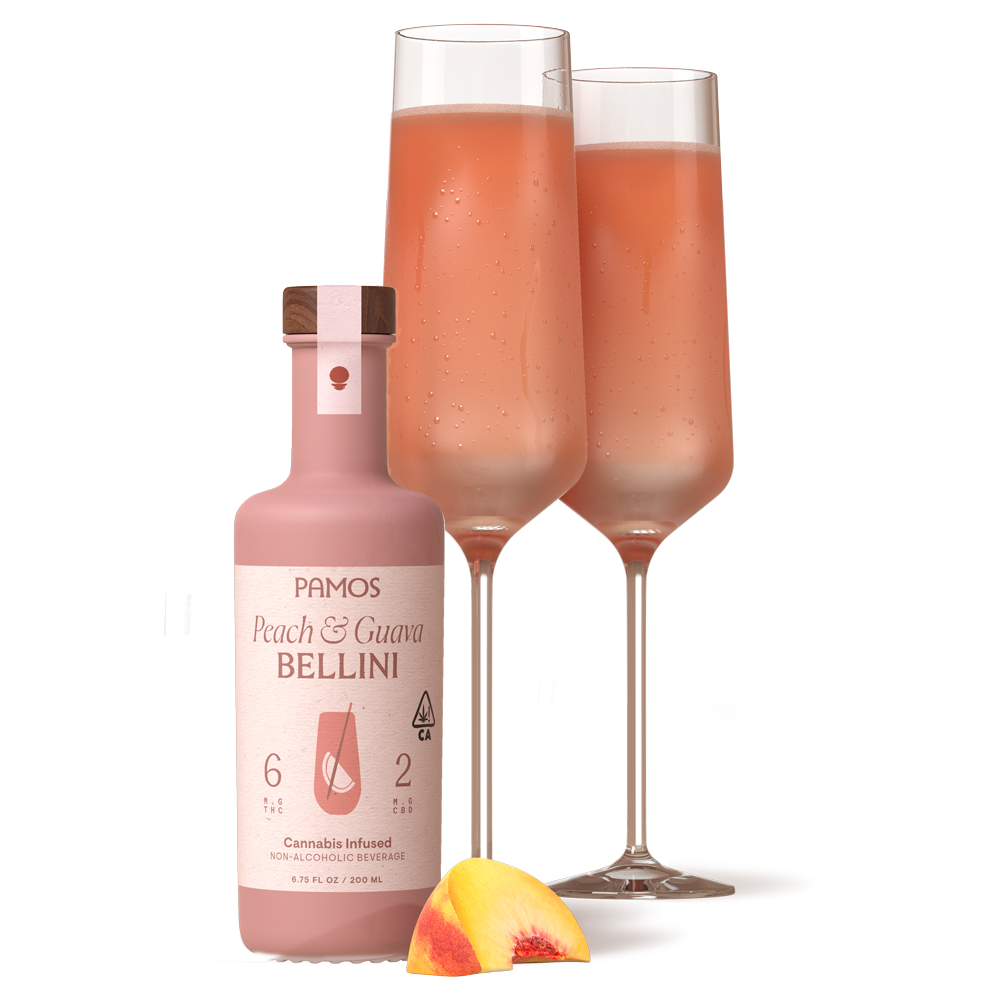 A PICK-ME-UP THAT WON'T BRING YOU DOWN.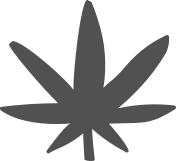 CANNABIS INFUSED
THC to calm your mind, CBD to ease the body and plant terpenes to uplift and brighten the mood.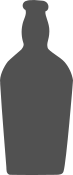 NON-ALCOHOLIC
Non-alcoholic and hangover-free without sacrificing great taste or a blissful buzz.

FAST ACTING
A good time in no time. Quickly absorbed for a gentle buzz that you can begin to enjoy within 10-15 minutes.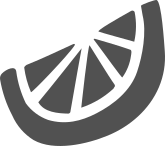 NATURALLY FLAVORED
Just the good stuff. No artificial flavors or sweeteners.